Interview with Gabriel Dos Santos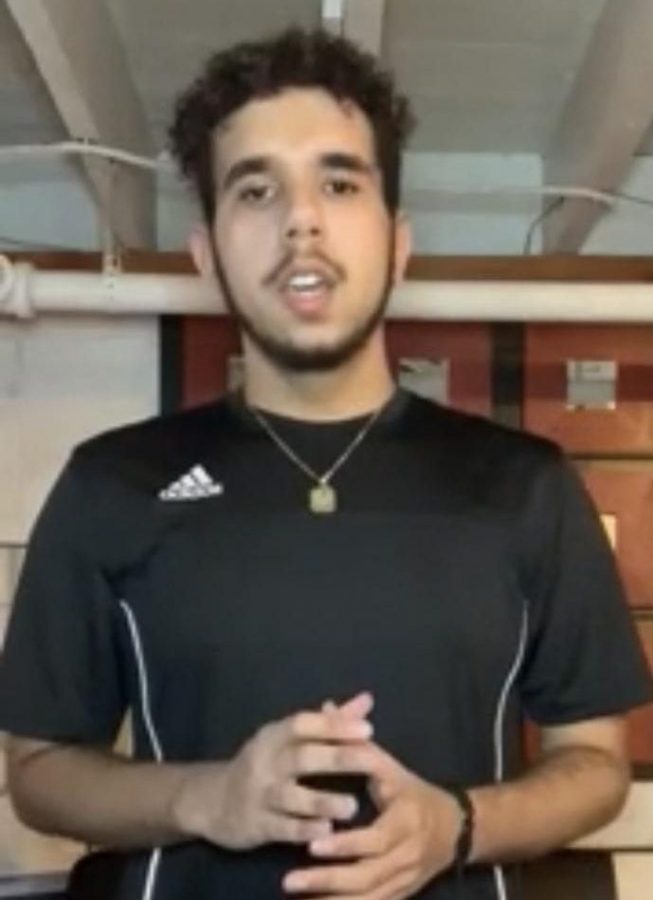 I had the opportunity to have a virtual interview and ask him a few questions about his experience along with tips for future artists.
Here's how it went.
1. How did you feel when you heard that you made the cut for the competition? 
When I heard I made the cut for the competition I was shocked. There were hundreds of High School students from across the country who submitted their video to be a part of the top 30. Just making it to that stage of the competition was a blessing for me. Now I'm one of the finalists and it's a dream come true thanks to the support of the whole community.
2. What is the motivation that keeps you going?
My motivation that keeps me going is my family. They have always been there for me since day one and I'm lucky enough to have them by my side every step of the way. Also my high school music teacher Miss G (Milagros Gonzalez), she's always there supporting me whenever I need her she's a blessing for a lot of Kearny HS kids.
3. Going forward, what are your plans for this competition, and do you see yourself entering any more?
Going forward, my plans for this competition is to show others that dreams can come true. When I entered the competition I never imagined that I would make it to the finale. It has been an amazing experience competing with such talented singers and getting advice from broadway stars every week. Hopefully, if it's in god's plans I can become the winner. I definitely see myself entering more competitions in the future.
4. What is your advice for someone who is not sure if they want to follow their passion or do what others want them to do?
My best advice is to listen to your heart and your family. They would never try to steer you wrong, but also you need to do what makes you feel comfortable and happy. The most important part is you have to prepare yourself, study, so when the moment comes you are ready for success. I've been studying for 7 years with my Voice teacher and music director of Newark school of the arts Nadine Herman.