Culinary Students' Best Dishes
The culinary classes at KHS have been very different this year because of distance learning. It almost seems impossible. How can you learn practical cooking skills when all classes are virtual? Well, for some students, it is very much possible. In her cooking basics and baking 1 classes, Chef Julie Cortese gives extra credit for executing the recipes discussed on structured days and the pictures they send to her are mouthwatering. Here are some of the best work the culinary students have been up to at home.
Haley Kohlmann is a junior who shared that culinary arts is both a passion and a hobby for her. "I love seeing others faces when they take their first bite, the suspense of seeing either joy or hatred." she said. "You can learn so much with culinary arts and you can never stop."
She made taco stuffed baked potatoes and a homemade KFC chicken bowl! What inspired the taco stuffed baked potatoes was her creativity. She was trying to find something new to add to baked potatoes and came up with the conclusion that "many people love tacos and baked potatoes, so why not add both to the mix?" For the homemade KFC bowl, she said her family wanted KFC, but feared going out because of covid-19, so she made her own.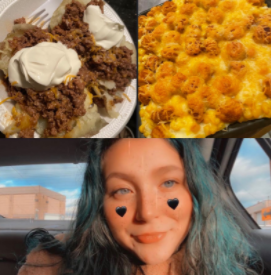 Michaylah McFadden is a senior who shared that culinary arts is a passion for her. "I always want to see what I'm capable of cooking." she said. Her best dishes are some gorgeous crepes with the cream puffs, crepes and strudels unit. 
She said that her inspiration came from her curiosity to see if she could make crepes. "It seemed easy to make," she said.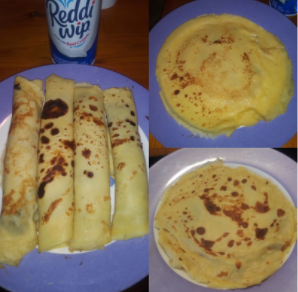 Lesly Benavides is a junior who said that she has always enjoyed baking, so this was a nice opportunity to earn some extra credit. She shared that baking is more of a hobby for her, but one that she hopes she will never outgrow. She made some adorable muffins sprinkled with powdered sugar.
The muffins, she admits, were a spur of the moment decision. "Since I have such a sweet tooth making these muffins was really just a spur of the moment decision." she said. "I've been baking more now that the cold weather is here and the holidays are getting closer."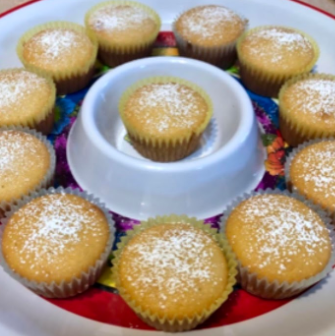 Julia Sikorski said that culinary arts is "a passionate hobby" for her because she enjoys cooking and baking, as well as eating delicious food from time to time. She made polish yeast cookies called "Rogaliki."  They are like tiny croissants with plum butter or jam inside them, and sprinkled with powdered sugar on top.
The cookies are very popular in Poland, she said, and she was inspired because her family was feeling nostalgic for a taste of Europe. "I decided to make them happy by making a whole batch," she shared.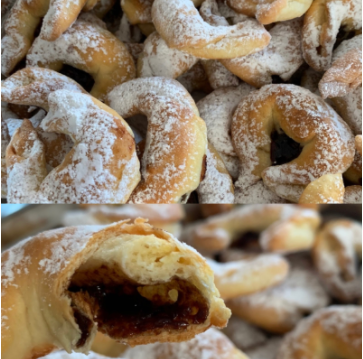 Destiny Villanueva-Figueroa said that culinary arts is a passion for her. She has been cooking and baking for so long and loves to do it. "Culinary is a part of everyone's lives one way or another." she shared. "You just have to embrace it enough to find the passion for it."
She prepared an adorable cherry pie for Thanksgiving. The competition cooking shows such as Gordon Ramsay, Adriano Zumbo, Duff Goldman, and Babish Culinary Universe are what inspired her to bake this. She said she has been learning techniques for doughs and flavor profiles. She clearly loves what she does.