Returning to School?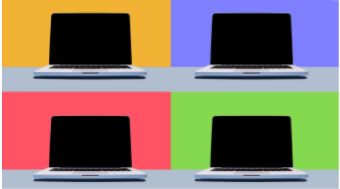 February 16th, a board meeting was held mainly to discuss the tentative plan to return back to school in March. The Board's proposed plan is for teachers to return back to school the week of March 1st and March 15th Cohort A's student group will return to the high school and Cohort B will return on the 16th to become acclimated to the highschool's new protocols and setup similar to orientation. Returning to in-person schooling for students isn't mandatory but all teachers will return to school unless they have substantial medical reasons. Teachers will not be required to receive vaccination and are not on the priority list to receive a vaccination.  Students also will not be required to receive a vaccination for their return to school. 
An official vote will be taken to determine the discontinuation of school uniforms for the remainder of the school year. If passed students who return will have the decision between wearing clothing that follows the district's dress code (specifics are in the Kearny School handbook) or the usual school uniform. The purpose is to alleviate financial hardship as the year is almost over and it could be an inconvenience for many families to purchase new school uniforms (especially for new students). 
PPE will be mandatory. Three-ply medical masks must be worn to school. Faceguards are optional and can be provided by the school however they MUST be worn with a three-ply medical mask. Masks can be provided by the school if needed but they must be worn over at all times and need to cover both the nose and mouth. Nurses will be the priority for provided N-95 masks. There will be no lunch in order to limit exposure. The gyms and auditorium will be turned into screening rooms with temperature check areas. Students that report feeling sick will be sent home by the decision of the school's nurse. If a student tests positive contact tracing will be done and the school will assess which individuals need to quarantine (10 days) based on who was in contact with the infected staff/student/teacher. 
 Students will return to school based on how they answered the last survey via Parent Portal. If students are to return their decision can be reversed at any time if the school is contacted, this will be effective immediately and the student will return to remote learning. However, students who want to transition from full-time remote learning to a hybrid schedule will need to inform the school and stay quarantined for a specific waiting period before their return to school. The full hybrid scheduling plan is clearly outlined on the Kearny Schools website. These plans are all contingent upon the maintained decline of the COVID-19 infection rate in New Jersey. CDC guidelines will be the basis of all decisions and protocols.