RST: Angela Alves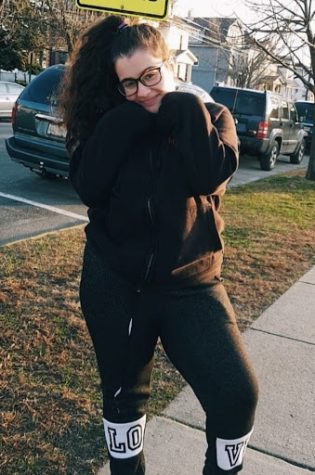 Angela Alves is a senior at KHS. Her favorite color is aquamarine because it reminds her of the color of the ocean from Portugal. Her favorite kind of music would probably be a mix of jazz and the blues but mostly the blues. An example of an artist that sings lots of blues songs is Etta James. Her favorite song from James is "A Sunday Kind of Love." She also enjoys listening to Frank Sinatra, Louis Armstrong, and Sam Smith. 
Her biggest role model would be God because she thrives to be as patient, as loving, as strong, and merciful as him. Her favorite movie right now would be "The Departed", favorite tv show is "The Society" on Netflix, favorite sport to watch is soccer, and favorite characters are Laverne and Shirley from a sitcom during the 1970s called Laverne and Shirley. 
Her hobbies include singing, drawing, watching films, reading books (hardcover and online), writing, and cleaning and organizing, usually her room. When Angela grows up, she wants to be both a performer in theater or an actor and also an author.