Kearny Community Garden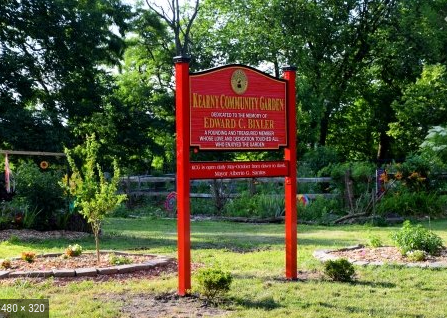 During spring break, Kearny's Community Garden on Passaic Ave began preparing for planting season. Community Garden organizer, Ruth Ann, welcomes anyone interested to come volunteer even if one resides outside of Kearny. She distributes tasks based on the number of volunteers. There was a large turnout which helped garden tasks get done quickly. The consistent amount of volunteers ensured there was enough people to water and fertilize the hay bales.
        This process needs to be done over ten consecutive days, otherwise, the bales won't be fertile enough to grow plants. Since there was a large group of people, they alternated between watering, filling barrels with mulch, raking, picking weeds, throwing out litter and sticks, and inserting tomato stakes. The Town of Kearny recently supplied the garden with another load of mulch so volunteers are working to create more pathways. Garden work will resume every day after school at two o'clock. If one decides to volunteer, sign the attendance sheet and provide an email to receive hours towards community service.