Senior Prom!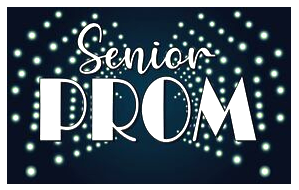 As of writing (5/10/21), this is all the information seniors need to know about prom. This is all information that has been posted on the senior classroom page and that has been released by Ms. Gigl, the class of 2021 advisor.
Prom Information
The 2021 Senior Prom will be held at the Westmount Country Club in Woodland Park, NJ (where it is held every year for seniors) on Wednesday June 23, 2021. There will be non plus-ones this year. Only KHS Seniors will be able to attend the prom, as per state guidelines and masks must be worn.
Here is where senior cooperation comes in. In order for there to be a prom, seniors MUST go to the senior class page and fill out the "prom survey" as soon as possible. Filling out the form will let Ms. Gigl and the rest of the staff know if you plan on attending and how much they have to accommodate. As per state guidelines, if 250 students or more would like to attend the prom, then there will be two rooms at the venue. One "Red Room" and one "Black Room" in order to ensure the safety of the attendees. If the number is less than 250, then everyone can be in the same room.
The following are some answers to frequently asked questions Ms. Gigl addressed in the senior class page: 
Seniors will get to choose their table arrangements.

Dancing: people tend to dance in mini groups. Seniors will be able to dance with their group of friends, but there

cannot

not be a mosh-pit like dance floor for the 5 hours of the prom.
Student Opinions
Seniors Kyara Pumarol and Tanya Batista are glad prom is taking place this year because, unfortunately, last year's seniors lost a lot of activities. The seniors interviewed understand that the staff are doing everything they can and are appreciative of all the effort being put in, but some still feel unsure because the pandemic is not completely defeated. Some however, are still mourning the loss of junior prom and can't wait for this one. With the vaccine, there can be a glimmer of hope that this will all be over and a greater sense of safety with all these activities again.