RST: Angie Castillo Jumbo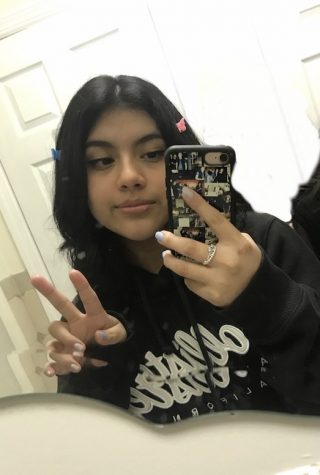 Angie Castillo Jumbo is a sophomore at KHS. Her favorite color is light blue. She listens to any music that pleases her, but some of her favorite artists include Harry Styles, Bruno Mars, One Direction, and Arctic Monkeys. Angie's biggest role models are her parents because they are always working hard to give her family everything they need.
Her favorite movie is The Notebook, favorite show is Grey's Anatomy, and though she's not big on sports, she likes volleyball and soccer. Some of her hobbies include painting and singing. When Angie grows up she wishes to either be a teacher or surgeon.