Hudson County Player of the Year – Glenda Arenas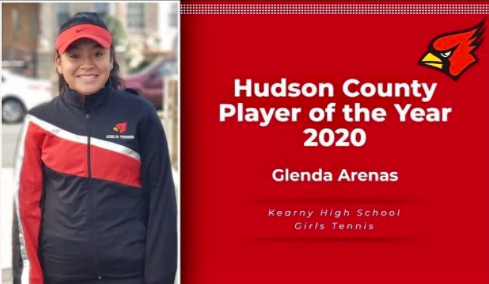 She's just a freshman, but her skill is unbelievable. The KHS girls' tennis team player Glenda "Gigi" Arenas was named Hudson Country Player of the Year. Despite her youth, Gigi served as motivation and strength for the team. Girls in the team admired her agility and learned the best tips and tricks she had to offer. Gigi also cheered for the team as loud as she could whenever they played. The girls agree that the team would have been incomplete without her.
Gigi picked up a tennis racket when she was four years old, but really got into the sport at age eight. She was inspired by watching the tennis professionals on television and seeing how her family was very passionate about the sport. When asked about what tennis is to her, she immediately said that tennis is her passion, "I am determined to be the best tennis player I can be. I love tennis with all my heart," were her exact words. 
Gigi grew up playing tennis at the Arlington Players Club with her dad, Carlos Arenas, as her coach. She shared that "playing on the team at KHS was very different." At the club, it was just her and her dad, but with the team, she was able to feel what it was like to support others like her, travel as a team, and enjoy everything together. She says she loved playing for the team and "is looking forward to the next three years."
Her dream is to play for a division 1 university and to become a professional tennis player. She hopes to play in the biggest tournaments and compete against the best players. Gigi says that when she retires, she would like to coach rising tennis stars. Her advice to aspiring athletes is to never give up, no matter how difficult gets. She says "you need to motivate and push yourself to keep going . . . because it will all be worth it in the end." She is proof that hard work and dedication pays off. 
Gigi Arenas is an inspiration. She has achieved so many of her goals at only the age of 15 and is on the right track to achieve the rest. Below are some images of her in action. Be kind to her, she has a racket and she knows how to use it!
Also, here is a video of Gigi In Action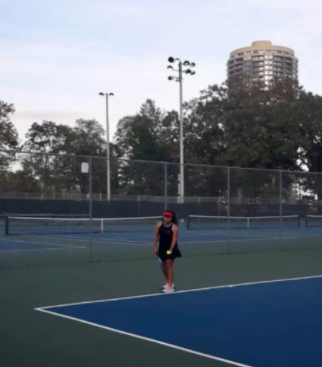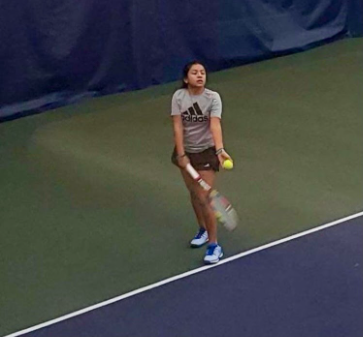 Leave a Comment