Lab Classes During the Pandemic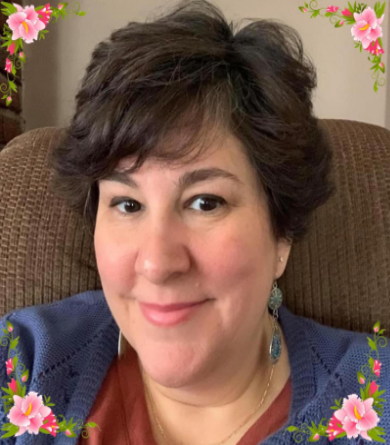 Okay, so math classes are virtual. Music, physical education, English, and world language classes are virtual, and they work well. But how could lab classes be virtual? A lab is a place equipped for experimental study in a science or for testing and analyzing a research laboratory broadly. How are teachers dealing with it virtually? Are students getting the same experience as if they are in person? What are some of the websites or applications teachers use for virtual labs?
  Mrs. Zika, a biology teacher at Kearny High School, says, " The way I am doing virtual labs is by creating activities that involve critical thinking and using claim, evidence, and reasoning to answer questions thoroughly and thoughtfully. I am using WebQuests which are inquiry-oriented lessons in which the information that students work with comes from the web. I also create activities that students can do safely at home with household items. Students complete activities and are assessed through Google forms in a multiple-choice, drop-down menu, and open-ended format." 
She further explains, " Since labs are virtual, science teachers are doing their best to address NGSS standards and create a valuable learning experience for student learning. Students are expected to be motivated and independent learners at home. There is no replacement for authentic hands-on learning in the actual classroom. Teachers are doing their best to simulate the experience of actually being in school and to incorporate cooperative learning on behalf of all of their students." 
  Mrs. Zika justifies her opinion of using Google Classroom. She says, " I absolutely love the Google Classroom learning platform! We use this to post all supportive learning materials and daily objectives. We use a variety of websites that have excellent thought-provoking virtual labs. For example, in biology, we use Glencoe labs, Phet, NMSU Virtual Labs, HHMI Biointeractive, Learn Genetics, and Bioman to supplement the Miller & Levine biology textbook that we are currently using."
She adds, "Virtual teaching will never replace the love, the laughs, the learning, the smiles on students' faces, and the 'aha' moments that happen in an actual classroom. This quarantine isn't a break for teachers. It's heartbreak but we understand the sacrifices that we make now are only temporary. As soon as it is safe to do so, we truly look forward to being back in the classroom."
During this pandemic, we all are going through difficult times, and we will make it through. Thanks to teachers, they are trying their best to teach us in this virtual environment, so the students can have the same experience as if they are in school.  We should all appreciate their efforts, cooperate with them,  and understand these unprecedented circumstances.