XBox Series X or PS5? The Big Question for Gamers in 2021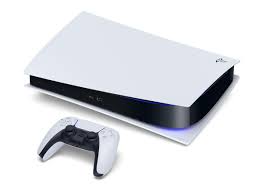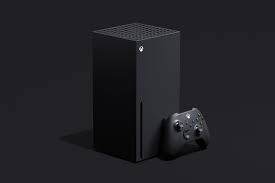 Sony and Microsoft both made every bored, quarantined gamer's dreams come true this fall when they released the new PS5 and the Xbox Series X. Both companies revealed new looks for both consoles that bumped the excitement surrounding the consoles even more. Given the release of both consoles being around the same time, the timeless debate between Xbox fans and Playstation fans reignited. While it's fully based on preference which console is worth the hype, here are some factors of each console to consider before dropping big bucks. 
Xbox Series X
The new Xbox Series X goes for $499.99 on the official retailers such as Target, Walmart, Gamestop, and Best Buy, although it's currently sold out at all four, so resale prices vary. The Xbox Series X comes with true 4K gaming, 8K HDR, and up to 120 frames per second. The console also delivers 3D spatial sounds and AMD's Zen 2 and RDNA 2 architectures that give the console an incredibly dynamic true-to-life experience. It also includes faster load times, a quick resume to seamlessly switch around, 3 airflow channels, and a whisper-quiet fan to keep our console cool and quiet, and increased inventory.
As far as controllers go, the Xbox Series X controller comes with a share button for gamers that like to show off, textured triggers and bumpers for better grip during gameplay, and a new hybrid D-pad to avoid crossing fingers. Additionally, if you're worried about all your Xbox One accessories going to waste, no need! The Xbox Series X is compatible with all Xbox One gaming accessories.
Playstation 5
The new PlayStation 5 was released for $399 for PS5 Digital Edition and $499 for PS5 with Ultra HD Blu-Ray Disc Drive. However, because of the hype it's sold out in most retailers and goes for up to around $1,000 resale. The PS5 comes with an ultra-high-speed SSD and an integrated I/O that pulls data from the SSD incredibly fast. Just like its competitor console, the PS5 comes with 4K gaming, HDR, 8K support, and up to 120 frames per second. You can also play a back catalog of PS4 games on your PS5 and your PS5 can be connected to a PlayStation VR to play PS VR games.
The console also includes Tempest 3D AudioTech with compatible headphones. As for the PS5 controller, the DualSense wireless controller comes with immersive haptic feedback, dynamic adaptive triggers, and a built-in microphone. Additionally, the console offers 4K ultra HD Blu-ray, 4K streaming, and screenshots and videos from gameplay can be shared not just on Playstation networks but also on select social media apps.