No Powderpuff? Juniors, Count Yourselves Lucky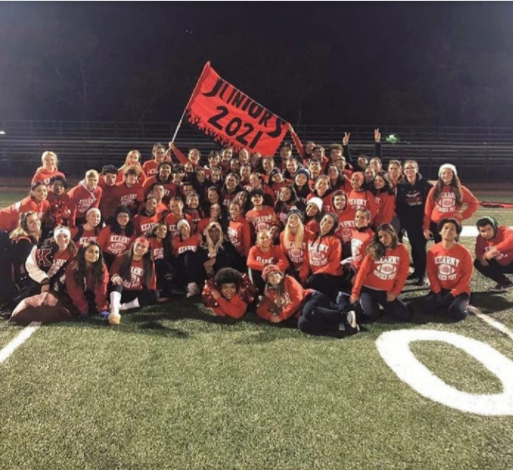 The 2020-2021 school year is anything but conventional. With remote learning being the main way of schooling, a lot of the school activities have been postponed or turned virtual for the time being. The well-known Powderpuff game is an entertaining event that usually takes place in mid-November, however, with COVID restrictions, that did not occur this year. To give some insight as to what Powderpuff is, it is ultimately a football game that takes place between the junior and senior girls and the junior and senior boys are the cheerleaders, who prepare for the ever so hilarious halftime performance. 
In 2019, the Class of 2021 gave it their all in the thrilling game, however it did not end with a win. This year the senior girls and the senior boys were ready to take on the Class of 2022. The Class of 2021 has it all: great technical plays, speed, determination, creativity, the list goes on. It can be assured that this game would have been dominated by the seniors. When it comes to the cheers and halftime performances, the creative minds of the coaches give way for an entertaining and fun performance of the boys that will never be forgotten. 
If the Powderpuff game ends up happening later on in the school year, it is safe to say that the juniors have nothing on the seniors this year. The Class of 2021, this is their house.