Kearny High's Educational Professional of the Year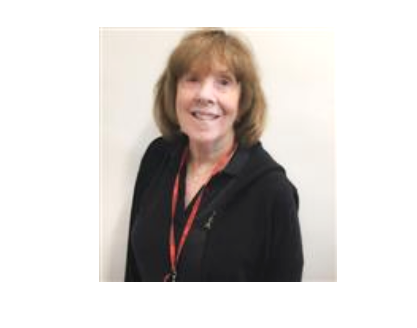 From a history teacher to award-winning counselor, Mrs. McGuire was named educational professional of the year. Prior to being a counselor, Mrs. McGuire had been working as a history teacher at KHS for many years. She has always loved teaching and history, so there was never a dull moment in her job. She actually got her degree in counseling and, at the time she was working, there was a vacant spot for a counselor, so the principal requested Mrs. McGuire to take it. This began her journey as a counselor. Her journey began in 2002 and the rest is history.
"My students," was how Mrs. McGuire answered when asked what her favorite part about being a counselor was. She believes that whether a teacher or a counselor, one should always have respect for their students. Her advice for aspiring counselors is to give their students time and to make sure to listen to them because "you will know that you are doing a good job when your students really know how much you care about them." 
Mrs. McGuire is very humble about her award as she said: "I can only do my job if everybody is there." She would like to thank the entirety of the KHS staff because she claims that, without them, she would not be able to do her job. She compares the process to "a little village," because she relies on teachers and staff to help her, help her students and she finds that process very rewarding. It's safe to say that if Mrs. McGuire is your counselor, you are in good hands.