Mrs. Blood's Last Year as Superintendent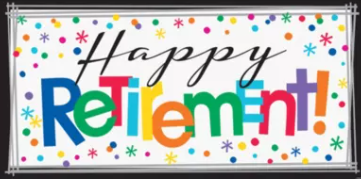 Mrs. Blood has a personal relation with the town of Kearny and as Superintendent she strove to do the best for her community. After a long journey, she will now be retiring.
I had the chance to speak with Mrs. Blood and ask a few questions about her time in the Kearny School District.
When you first started working at the Kearny School District, what was your first position if it was not superintendent?
I began my career in Kearny as a substitute teacher, and my first position was as a long-term substitute in a 7th grade English classroom at Lincoln School.  I was fortunate enough to then land a position as an English teacher at Kearny High School.  After teaching at Kearny HS for several years, I resigned my position when my husband, children and I relocated to Monmouth County.  I returned to Kearny in December 2010, as the Director of Secondary Curriculum; in January 2014, I became the Superintendent.
What were your goals when you became superintendent? Were you able to complete them?
Upon assuming the position of Superintendent, my first priority was to complete the construction project at Kearny HS.  For many years the high school's construction project had been stalled, and the high school building was left with crumbling walls from where demolition had begun.  Trailers were parked on the front lawn as temporary classrooms and scaffolding was visible around the outside of the building.  Thanks to a very supportive Board of Education, a new architect was hired, bids were received, and the construction project began anew.  In September 2017, our students finally returned to an historic, renovated building following the successful restart and completion of a 54 million dollar construction project at Kearny HS that created 18 additional classrooms, a state-of-the-art culinary facility, updated HVAC, among many other important upgrades, with funding from the SDA and Port Authority of NY/NJ.  Other goals that have been achieved during my eight and a half year tenure include the successful reconfiguration of  Kearny's elementary schools and the opening of Kearny's first middle school; major improvements in our district's literacy achievement; expansion of course offerings at the middle and high school, including more advanced placement offerings and early college enrollment; the addition of Project Lead the Way courses in our middle and high school; creation of a Visual and Performing Arts Academy with programs in dance, broadcasting, and the arts; and creation of a full day pre-school for both 3 and 4 year olds that continues to expand each year.
Did the pandemic affect your goals and how did you preserve through the difficult time?
The district continued to move forward despite the pandemic.  Our administrators, faculty and students all contributed to making things work during the closure of schools and our months of virtual learning.  Our school nurses, counselors, child study team members, and all district personnel played a role in supporting our students and the Kearny community. Having completed our 1:1 technology initiative, we were well prepared to hit the ground running when we moved to a virtual learning environment. 
Has the pandemic affected your decision to retire this year?
My decision to retire was not influenced by the pandemic.  In reality, I had considered retiring after the 2017-2018 school year, but outside events influenced my decision to postpone retirement.  When the pandemic closed our schools in March 2020 it kept me extremely busy and focused on doing what was best for our students and our staff.  Now I believe the district is in a good place moving forward, and I am ready to move on and enjoy what lies ahead.
When the next superintendent is chosen, what do you hope he/she accomplishes or continues from your administration?
Education is always evolving and preparing our students for the world beyond high school will also be our mission.  It is most important that we continue to foster a sense of  community and provide meaningful learning opportunities for all of our students.
What do you wish will be remembered about your time as the Kearny School District's superintendent?
I hope that I will be remembered as a superintendent who truly cared about improving the Kearny School District, but more importantly, I cared about Kearny's students, its staff, and the community at large.  Having grown up in Kearny, I knew what a great place it was to live, and I always called it home.  During the course of my nearly 20 years as an educator in Kearny, it has always been the students who were, and continue to be, my first priority, and I have never regretted coming back to my hometown.
Do you expect to still be active in the Kearny School District after your departure?
I will always be "just a phone call away" should the new superintendent or anyone else need something.  It is my hope that I will be invited back for the special events that the district offers and I know I will enjoy coming back to see everyone with whom I have worked with over the years.
Any other thoughts, comments, or dedication you wish to express.
I am particularly grateful to the Board of Education who has supported me at every turn during my tenure as Kearny's Superintendent.  They have proven time and again that Kearny's students are their first priority. It is my hope that Kearny Schools will continue to prosper and grow as they have over the past many years.  So many amazing young men and women have passed through the halls of Kearny HS and they continue to bring great pride to our amazing community and our outstanding high school.
Enjoy a long, safe, and happy retirement, Mrs. Blood!